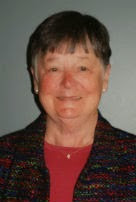 Manchester School Board Engages In Conflict-Palooza
September 26, 2017
On Monday September 25 at a meeting of the Manchester School Board there were some interesting developments. At one point in the meeting, it was revealed that School Board At-Large member Nancy Tessier exposed confidential information in an email to the entire board that included several other parties that were not to have access to the privileged information. This is a violation of the city charter as well as state statutes concerning privileged information. This transgression meant that Tessier could have proceedings started against her for removal from office. Instead, a motion was made to seal the contents of the email that was released and no motion made for reprimand or removal. The height of personal conflict of interest arose when Tessier actually voted on the motion to enact punishment against herself rather than recuse. The matter ended when a motion to receive and file was made, seconded, and passed.  Once again, a major board in the city of Manchester decides to circle the wagons and simply ignore blatant violations of the city charter, conflicts of interest, and not hold their members accountable.
The members voting to receive and file (ignore) were: Erika Connors, John Avard, Katie Desrocher, Connie Van Houten, Sarah Ambrogi, Mary Georges, Leslie Want, Dan Bergeron, NancyTessier
Full article to follow shortly.